Create a Simple Circuit, Save and Open using Simba Python Library
Simba Python Library gives user flexibility to design any circuit. The example shows the creation of a simple buck chopper from scratch, how to save or re-open the design with the different steps:
Design and circuit creation: A user specific component placement gives exact configration, for connection in proper aspect ratio and resolution. Each connection is added according to the topology configuration.
Save / Open the design: Further, the design can be named and a model will be created in the same folder where the python Script is written. The newly created model can be saved and later opened.
Run simulation: The user can perform all operations on the model and run the simulation using Simba Python Library.
Get and plot results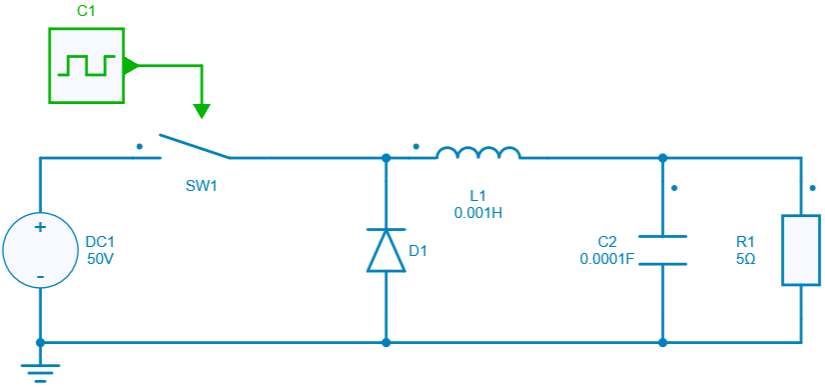 The results for the simulation can be retrieved and plotted. In this example Output voltage Vs Time axis is plotted.